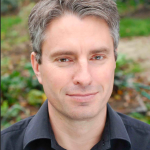 Welcome to my website a showcase for my fine art and illustration work. The work presented has been created over many years and presenting an eclectic range of subject matter, media, and techniques that have engaged me over that period. 
The written word has informed much of my image making. Novels, poetry, short stories even song lyrics: all have provided rich inspiration for images and continue to do so. Alongside an interest in literature, I am also captivated by ideas and subjects observed in every day – I love people watching and nature, in particular birds,   a subject matter I have especially enjoyed returning to.
My work explores a range of media. My paintings are worked using acrylics but I have also enjoyed working with pastels, pen & ink, watercolor, collage, and mono-printing. My more recent illustrative works have been realised digitally using photoshop often in combination with a range of other drawing media and techniques.
I live in  Cambridge. I am a full-time senior lecturer in art, design & media at Cambridge Regional College (Further Education) . Alongside teaching, during the day I run evening classes at St Barnabas Press Open Access Studios, Cambridge where I  run my own life drawing and introductory drawing classes.
More information on My Illustration or teaching work can be viewed on;
It is my hope that you enjoy the artwork displayed.
Mark